Update/Append at the Contact Level
When updating/appending at the contact level always remember to add First Name and last Name or Contact ID to make sure that you are updating the correct contact – especially important for records with multiple contacts.

Example of the import file:



Contact FUM requires a Record key and Contact key field to identify which contact to update in the matched Record.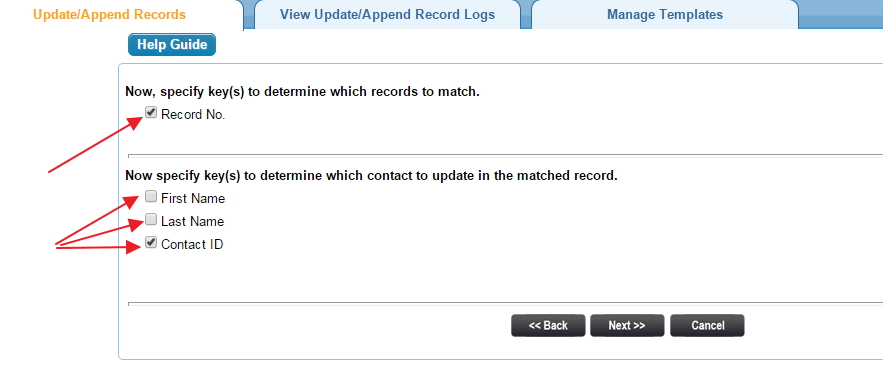 Need More Help?
Can't find what you're looking for?
Email Us