How to add merge fields in the Subject line of email message template
Overview
The subject line of the email message templates can include merge fields from a record when sending emails from the LeadMaster system.
This feature is available from:
E Marketing Launch an email campaign page
Search Results /Accounts page – Options/ Send Email
Search Results/Accounts page – More Info/Send Email
Sales Update/Edit Profile/View Profile page – Send Email action
PREREQUISITES: Access to email message templates
Steps
On the Email Editor Page select the "Category" and the "Field to Insert" then click the "–Select Field to Insert—" button to add the Merge field to the subject line: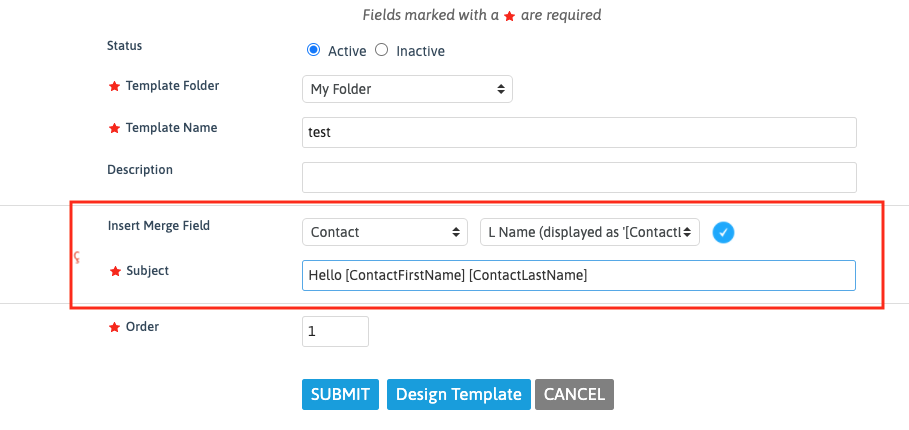 Was this article helpful?
Need More Help?
Can't find what you're looking for?
Email Us